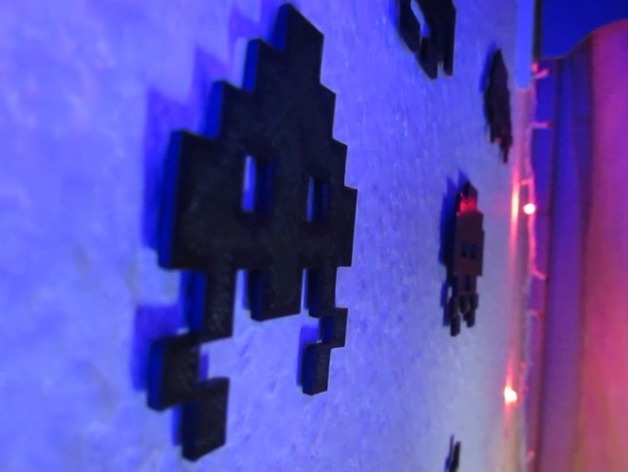 3D Printed Space Invaders Decorations
3D printed Space Invaders decorations! Not much to say here really. My designs are just a remix of Thingiverse user "sideburn" STL files which you can find here. I just took the original STL files and scaled them to make it possible to use them as wall decorations. I guess that if you really like Space Invaders (and have the space required) you could print out the entire game and put it on your wall.
I recommend you scale down the files if you plan to print all of them including the barriers, as they are scaled to fit the size seen in the game making the barriers enormous compared to the player cannon and the invader ships.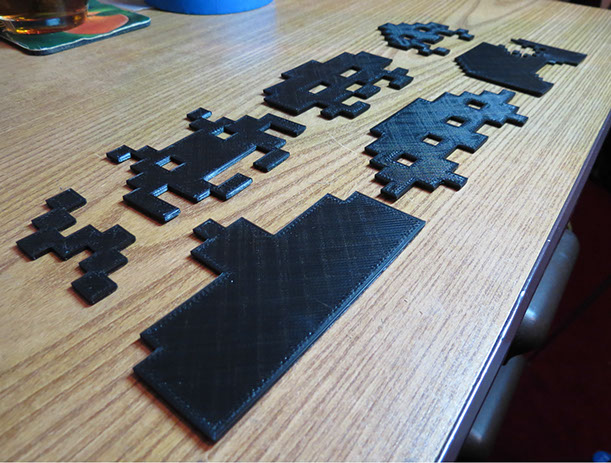 Link redirects you to Thingiverse to download STL files.

Thank you for reading, don't forget to leave a comment if you have any questions.